Colorado Classic
This past week the Women's Program took center stage with the team's participation in the Colorado Classic (Steamboat Springs, CO). With nearly 100 of the world's best female racers competing, the women of LUX-Flexential showed why they deserved to be a part of this UCI 2.1 event–the largest women's professional race in the United States.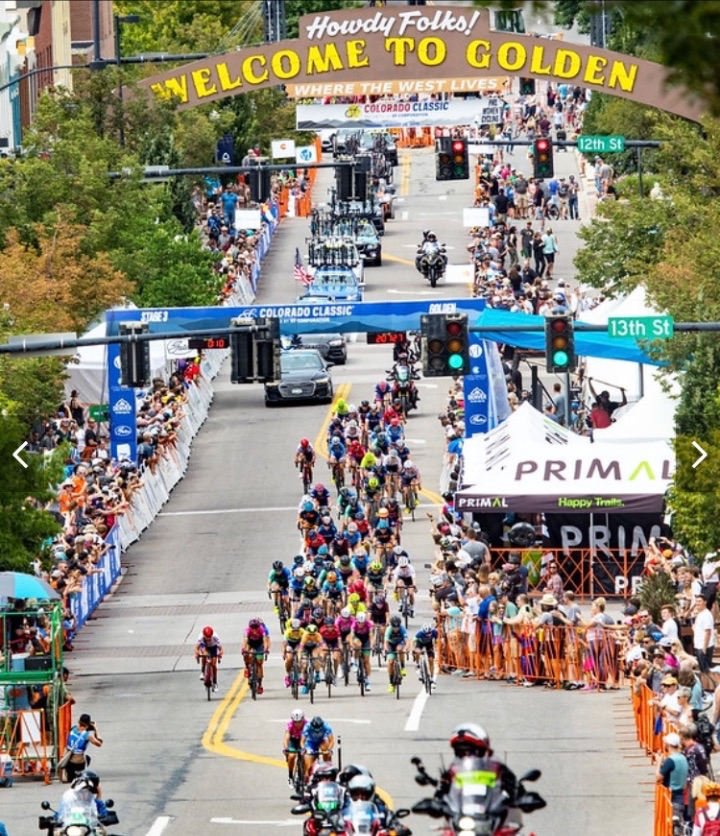 While the racing was difficult, the LUX-Flexential team showed great strength from the outset earning the respect of the other professional teams and race organizers. On Stage 1, Justine Barrow made the front group of 12 finishing 7th, with road racing newcomer Clara Honsinger winning the chase group sprint for 14th.
On Day 2 (Stage 2), after departing the ski resort town of Avon, Justine was caught up in a crash which left her at a disadvantage heading into the race-defining climb. Clara pushed forward and represented the team at the front of the race with an amazing ride on the 5 mile 10-15% ascent finishing in the second group earning 9th place, one place ahead of last year's race winner, Katie Hall.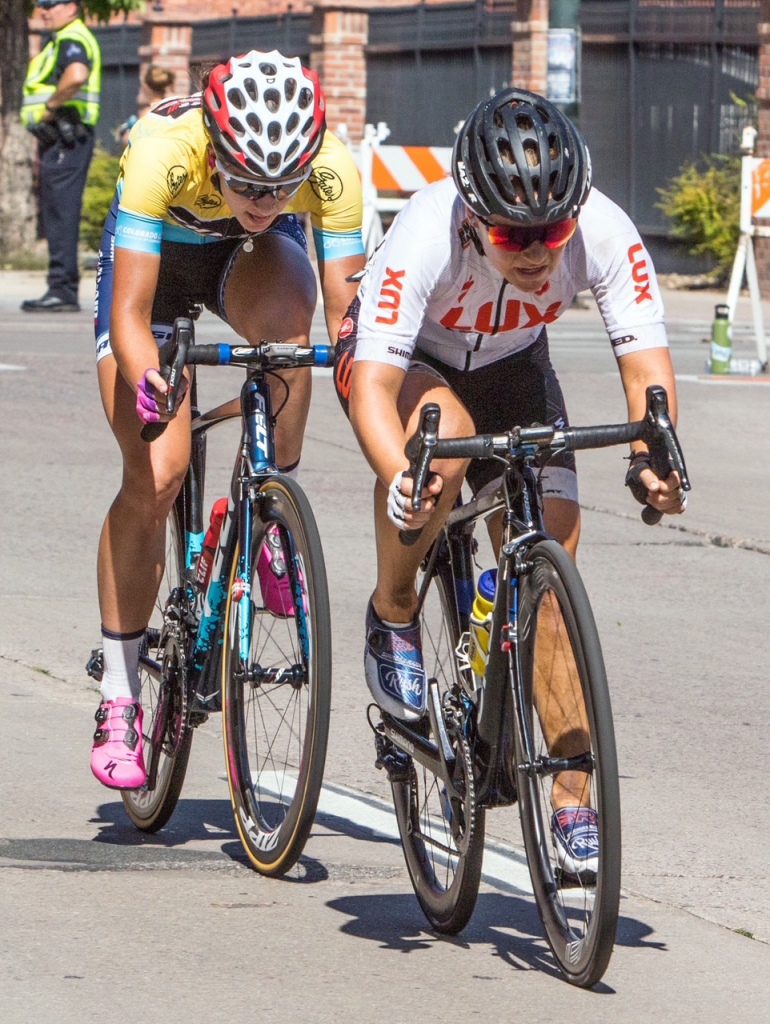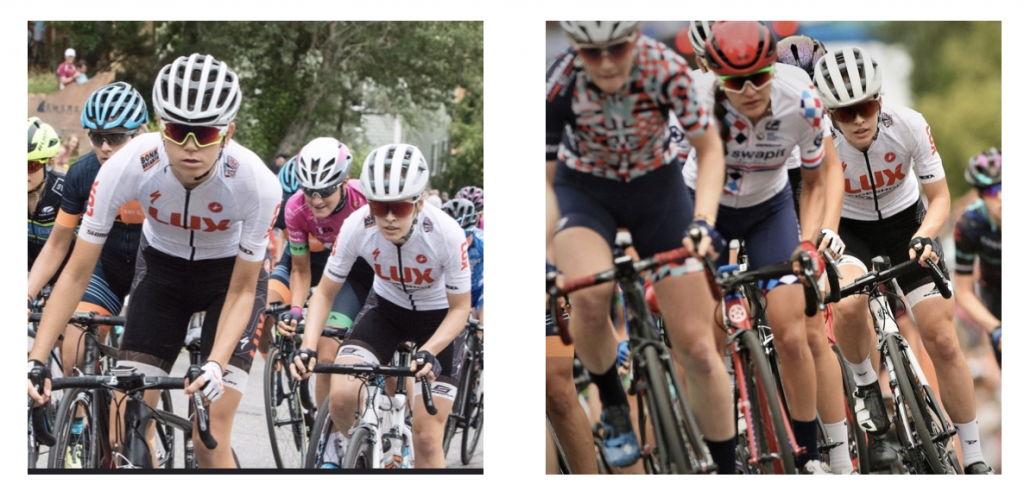 Stage 3, the rolling circuit race in Golder, was the longest distance in the race. Our sprinter, Janelle Cole, was at the head of the race with Clara riding into moves as they went. A sprint ensued with Janelle earning 9th place, a solid effort in this quality of field.
Stage 4 was a flat circuit in downtown Denver that was a race of attacking that again saw the women of LUX-Flexential in the moves. With 2 laps to go Janelle Cole attacked with Race Leader Chloe Dygert and the two rode away to gain a 50 second gap. Despite a team chase by Canyon-SRAM the duo remained in the lead with Chloe jumping away for the win in the final kilometers and Janelle coming in for 2nd. This was a huge accomplishment for our team captain and lead mentor for the juniors in the program.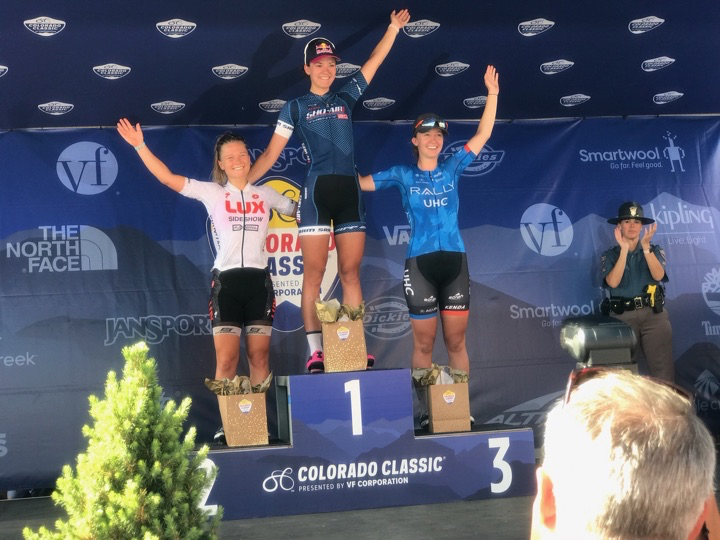 The final day of the four-day race netted a podium stage finish and a 4th place finish in the Team Completion. Clara earned 11th overall, including 4th in the best young rider category, and Justine scored 14th overall. Although Clara, a 22 year old cyclocross rider, had little road racing experience or preparation for the event, her performance at the Colorado Classic showcased her ability and potential to the world. Now she has her sights on the USAC Cycling's U23 women's development program.
As always we are grateful for the support all of you have been giving, and will continue to work to deliver exposure and value to your companies.
Kind Regards and Big Thanks,
Roy Knickman