Dear Sponsors and Supporters,
Success in cycling is multi-faceted. It can mean different things to different people on different days. And while this team is looking for success in a multitude of ways, like everyone else, LUX / Sideshow considers being on the podium an important and obvious expression of talent, dedication and sponsor representation.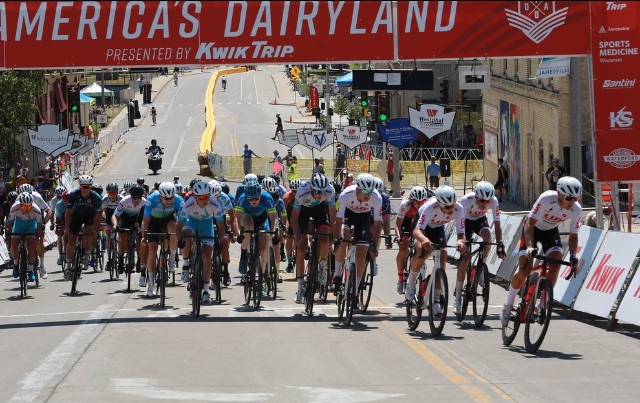 The talented young women and men of LUX / Sideshow recently finished a 5 week block of racing with at the Tour of America's DairyLand in Milwaukee, Wisconsin, and then the Amateur US Road Championships in Clay County, Florida. Success in these events was indeed multi-faceted and obvious.
Viggo Moore, who's family moved to Germany, returned home to race showing off his skill, strength and understanding for team dynamics by taking two wins in the 4 days of racing. Alex Gustin took another win along with a 2nd place result. Asher Tilghman showed impressive improvement with a podium finish as well. The women continued with their impressive results in the Pro 1-2 race with Makayla MacPherson taking another win and podium spot in the three races she rode.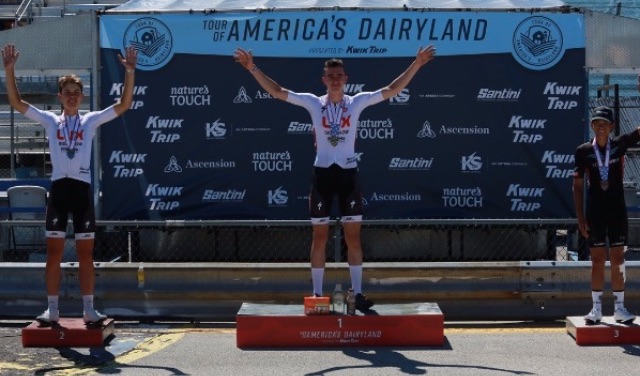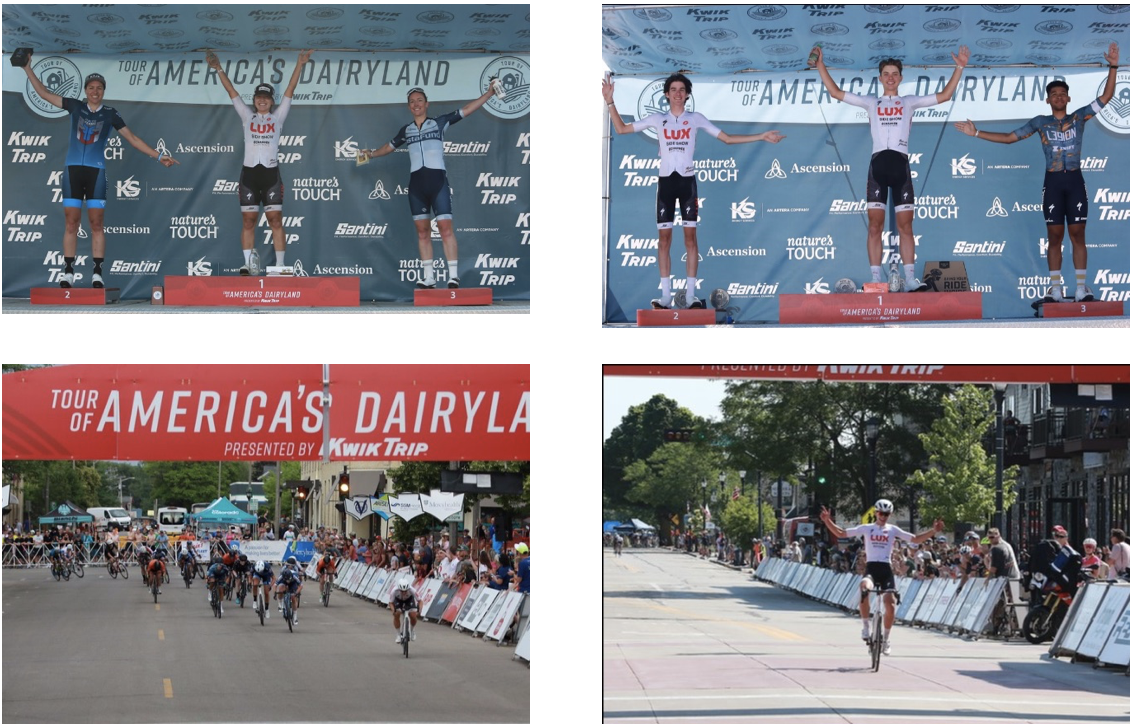 Then the riders were really on fire at the US Road Championships where the medal haul was super impressive. LUX riders are 2021 National Champions in nearly every road discipline. Both the women and men were 1-2 in the opening event, the National Time Trial Championship. Olivia Cummins and Makayla MacPherson lead the woman's charge with Cole Kessler and Viggo Moore on the top two steps for the men.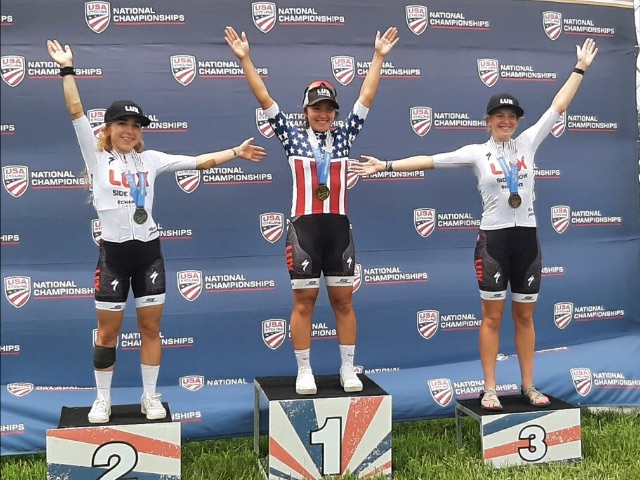 In the National Championship Road Race, the women put on a show of aggressive team racing, reducing the front group to 5 riders and sweeping the podium with Makayla 1st, Kaia 2nd and Olivia 3rd.  For the men, a huge team ride set up Colby Simmons to sprint to victory in a hotly contested bunch finish.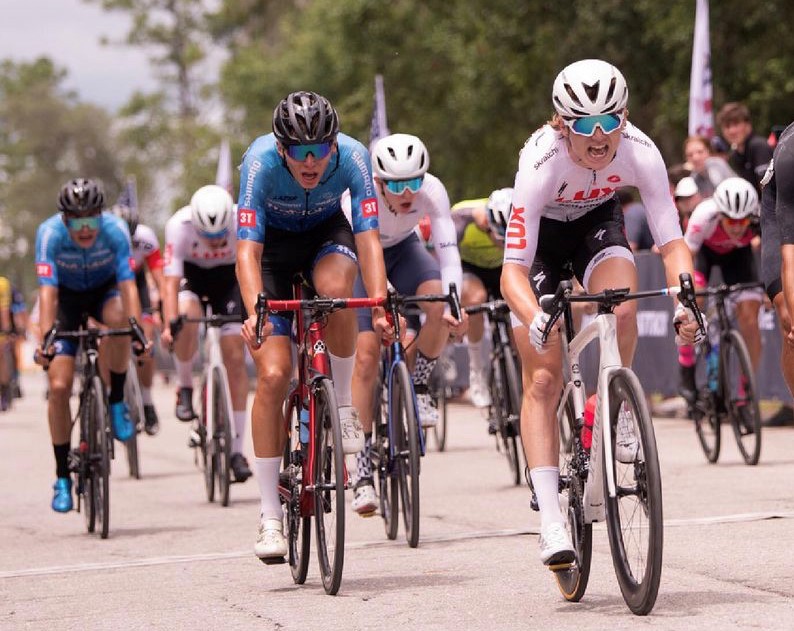 At the US National Criterium race the women dominated again with our three riders creating a 4 rider breakaway that lapped the field and again set up a 1-2-3 finish led by Kaia Schmid followed by Olivia Cummins and Makayla MacPherson.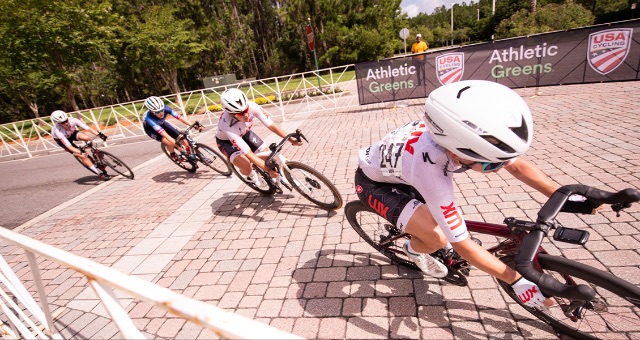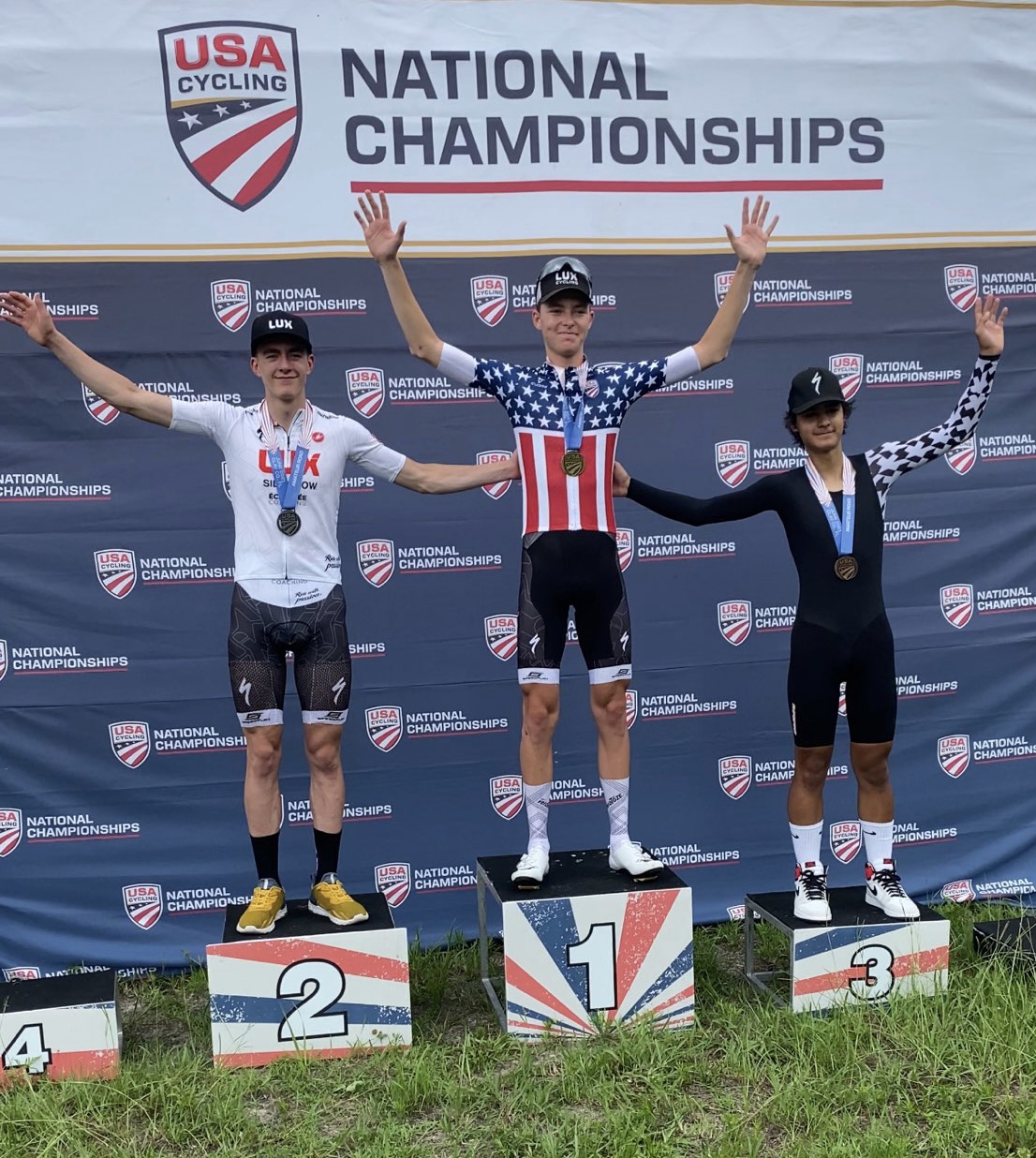 On the men's side, the riders of LUX were in attack mode at Criterium creating such high speeds on the tight technical course that had a 90 rider field down to 30 riders by the finish. Asher Tilghman was our rider in the final break of the day, where he came home to take silver and finished a very successful championship series for the team.
The success of the athletes at Nationals have now qualified 4 of our riders for the World Road Championships that will be held in Belgium in late September: Olivia Cummins,  Makayla MacPherson, Cole Kessler and Colby Simmons. The team will be on a continued path of qualifying and preparing more athletes for the World championships through our International racing calendar.
Looking forward, our women are taking a break before going to the 10 day Intelligentsia race series in the great Chicago area. Our men are now in Europe where they will acclimatize and then start a 2 month block of racing leading into the World Road Championships.
Thank you to all who have supported and continue to support our program. Without you these athletes would not have the opportunity to find these successes.
Kind regards and heartfelt thanks,
Roy and the riders & staff at LUX