Dear Sponsors and Supporters,
Over the last weeks our young women and men of LUX / Sideshow p/b Specialized have been attending events around the country showcasing their talents and earning great successes.
On May 29th-31st the boys team started on the east coast racing the Pro 1-2 event at Chasing the Wild Boar in Richlands, Virginia–Colby Simmons and Leo Gullickson placed 1st and 3rd in the 100 mile mountain Road Race, Colby took 3rd in the Criterium and Leo and Colby 3rd and 4th in the Time Trial.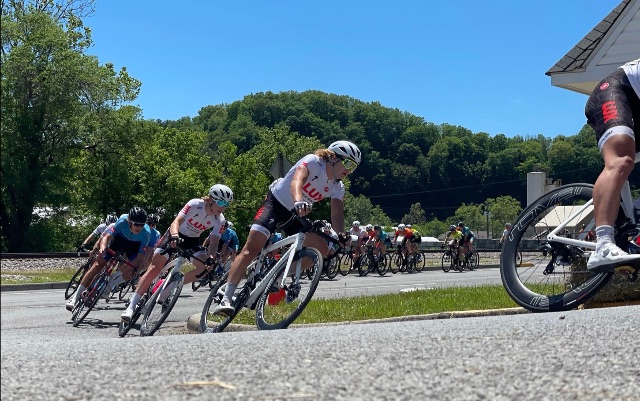 The following weekend, June 4th – 6th, the team jetted across the country to the west coast to race the Pro 1-2 race at Tour of Walla Walla in Washington. The boys went to sweep all 4 stages with Alex Gusting winning the Time Trial, Luke Feuerhelm winning the Criterium and Colby Simmons winning both Road Races. This dominate performance lead to 1st, 3rd, 5th and 6th in the overall.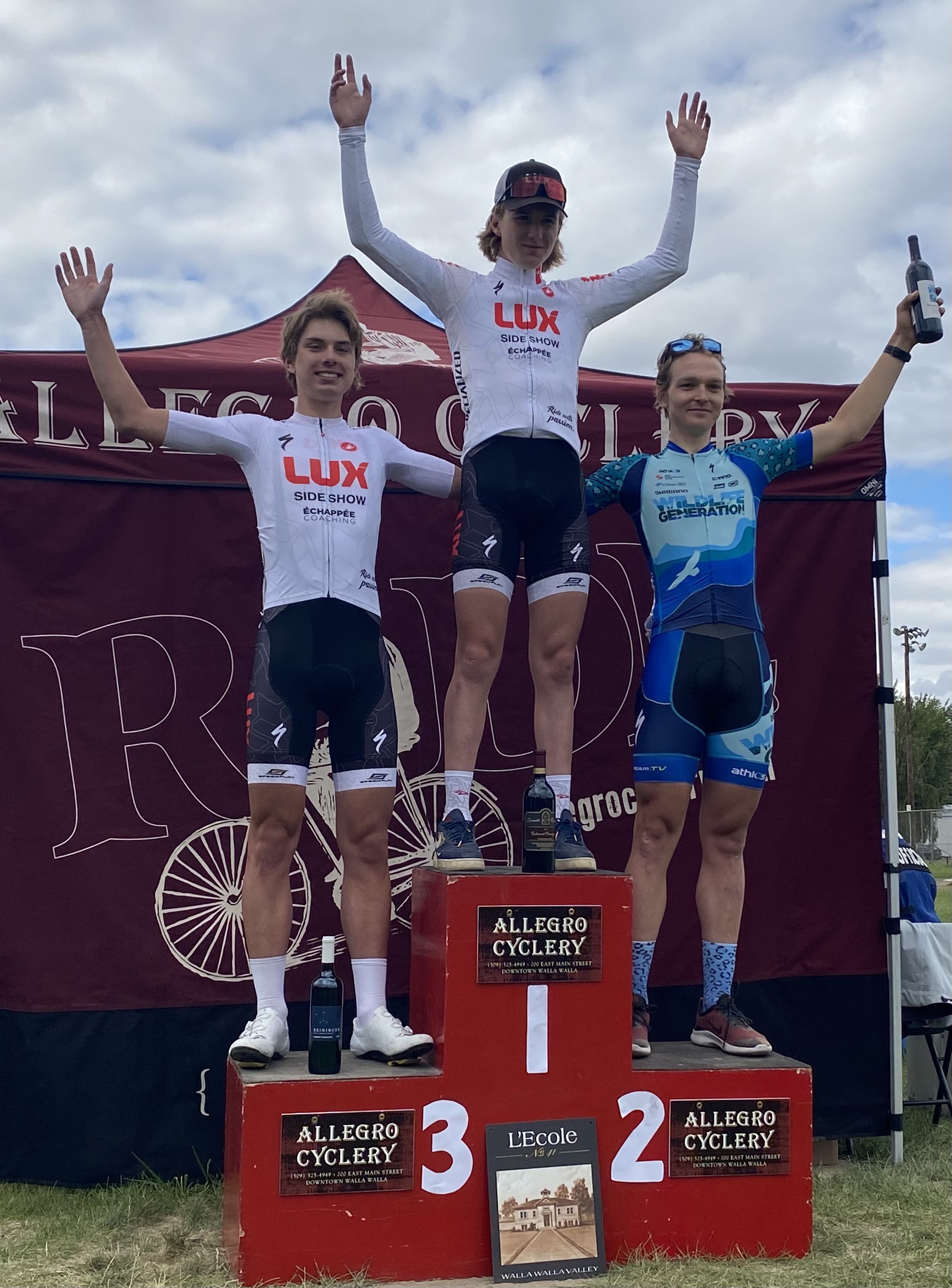 The women had their first team race in the Women's Pro 1-2 events at the Armed Forces Classic in Arlington, VA  on Jun 5th and 6th. They showed amazing team presence and riding skill–resulting in Makayla MacPherson taking 4th and Kaia Schmid taking 8th on day one and then the two sprinters of our team improving a place taking 3rd and 7th on day two.

The women continued from Arlington to the Pro 1-2 events in Tulsa, Oklahoma for Tulsa Tough (June 11th to the 13th), where they raced with even more unity and skill. They represented the team and sponsors with some major moves, which culminated with Kaia taking 5th and Makayla 6th on day 1, Makayla 3rd and Olivia 6th on day two and Makayla earning 3rd again on day three. This resulted in putting Makayla on the podium in the overall next two the Two Legion riders Skyler Schneider and Kendall Ryan.

We continue to have a full schedule with the junior men and women heading to the Tour of Americas Dairylands in Wisconsin today before heading to Florida for the Junior National Road Championships. The U-23 women will head to Knoxville today as well for the Professional Road Championships and then close out the month with the last week of racing at Tour of Americas Dairylands.
The team praise, podiums secured, and overall talent shown by both our junior and U-23 teams over the two weeks of National Calendar racing is simply tremendous–a truly enduring achievement and a monument to their high level of racing and team work. We're proud to be working with some of the best young talent in the U.S.
Thank you for the continued support.
Regards and Thanks,
The staff and riders of LUX / Sideshow p/b Specialized