Dear Sponsors and Supporters,
LUX/Sideshow p/b Specialized has continued with our European schedule with the Men racing in Belgium, France, Hungary, Switzerland, and the Women racing in Egypt, Holland and Ireland. There have been tremendous successes over the past six weeks; I'm excited to share with you some of the highlights.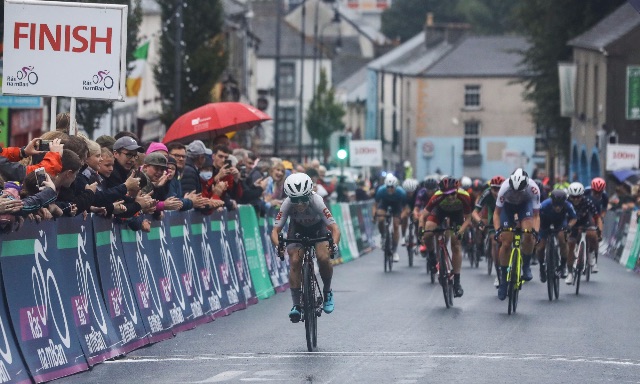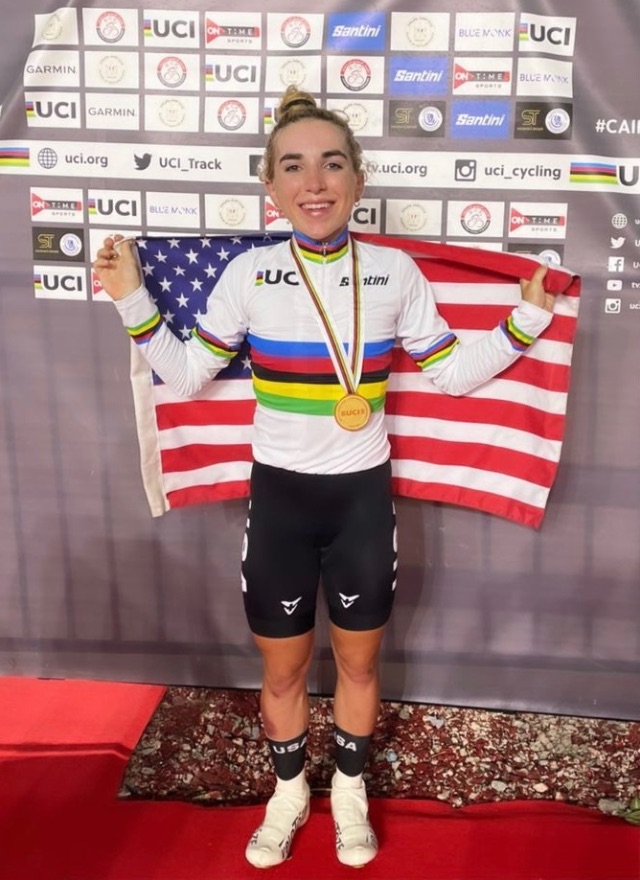 First off, Kaia Schmid won a World Championship Title along with a silver and bronze medal at the Junior World Track Championships in Cairo, Egypt. Makayla MacPherson won a stage along with a 3rd place finish and 2nd on GC at the Junior Women's UCI Nations Cup, Watersley Ladies Challenge in Holland. In Ireland Kaia Schmid won a stage 1 and stage 6 along with a 2nd place finish, giving her the points jersey at the Rás na mBan (Elite Women's Tour of Ireland). Makayla also won stage 5. The team was 2nd in the Team competition to Great Britain's Elite Women's National Team and Kaia and Gabrielle were 3rd and 4th in the young rider overall behind two riders from Great Britain's Elite Women's National Team.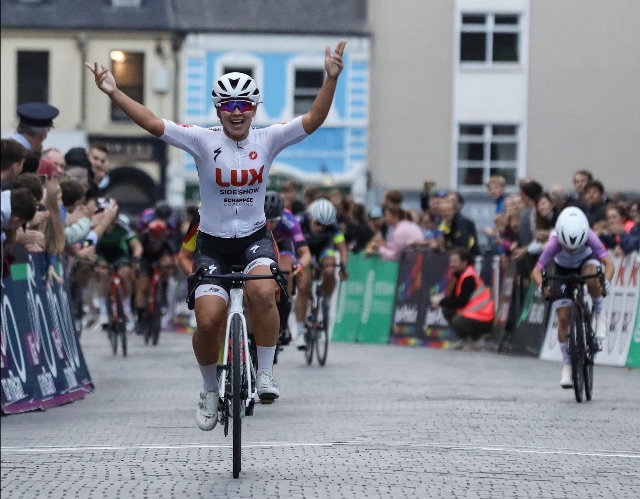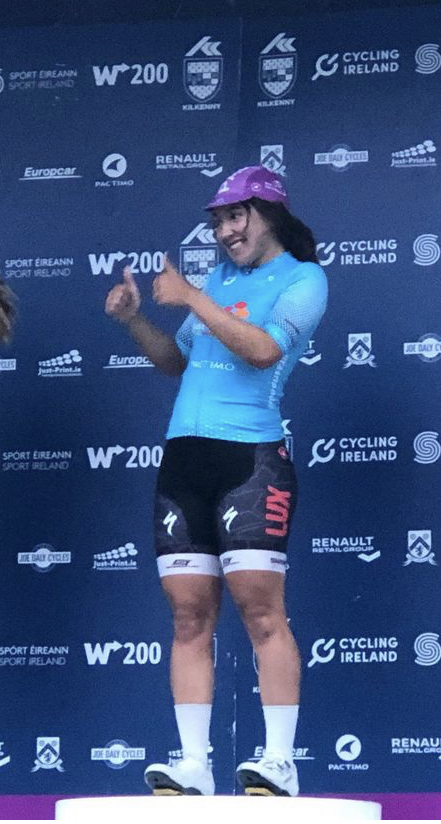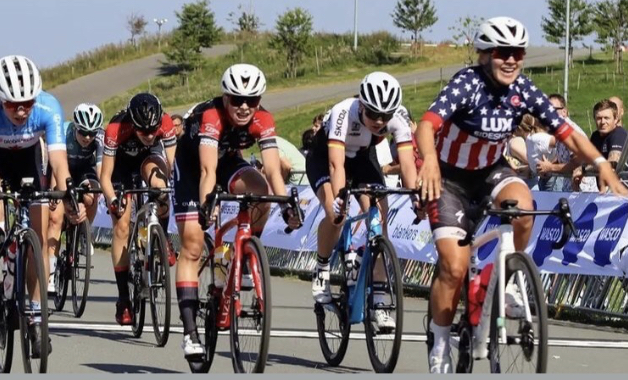 The men continued the success streak in Europe with a podium finish from Colby Simmons at UCI 1.1 Trofee van Vlaanderen in Belgium. Cole Kessler had a stage win in France at UCI 2.1 Ronde des Valley giving him 2nd in GC with Alex Gustin having a 2nd place finish leading him to 3rd in GC and a win in the best Young Rider Classification. With these top performances LUX took the win in the Team Competition. After Ronde a group of the riders raced One Belt One Road, a UCI Nations Cup held in Hungary. Luke Feuerhelm showed his rising form and consistency earning him a 5th place in the overall. In Switzerland, Colby Simmons had a stage win and a 2nd place finish putting him 3rd on GC at UCI 2.1 G P Ruebliland; his sprinting ability won him the sprint Jersey. Luke Feuerhelm also had a very strong race riding into the break on stage 2 with Colby and ending 4th on GC. The combined effort also had LUX 2nd in the Team Classification.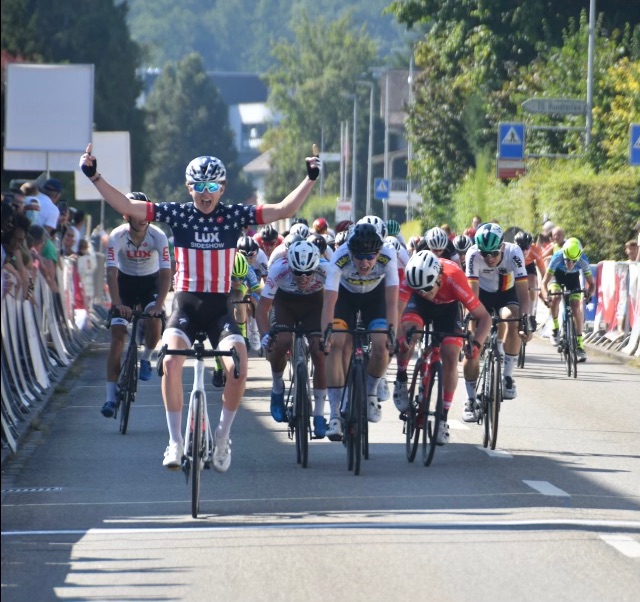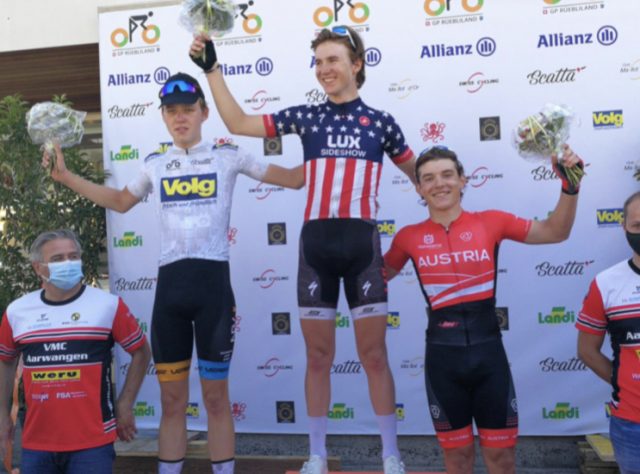 During this period the Road World Championship Team was announced for the US. Three of the four athletes for both the Junior Men and Junior Women named to the team are LUX. In the U23 men, 4 of the 5 athletes are LUX alumni for the last 3 years and from the elite men's team 2 riders are LUX alumni. This has 12 of the 26 athletes representing the US in World Championships from LUX. We are very proud of these accomplishments and grateful for all of our supporters, donors and sponsors who have helped us in assisting these athletes pursue their goals and dreams.
LUX World Championship Team Members: Olivia Cummins, Makayla MacPherson, Kaia Schmid, Alex Gustin, Cole Kessler and Colby Simmons.
LUX Alumni Championship Team Members: Luke Lamperti, Sean Quinn, Matthew Riccitello, Kevin Vermaerke, Brandon McNulty, and Quinn Simmons.
The LUX World Championships Team members are now recovering in Holland and Belgium and in final preparation for the World Road Championships. With increased recognition our Riders are getting contacted by top U-23 and World Tour Teams as well. We are excited to see where the athletes move on to as well as watch them at the World Championships.
Thank you to all who follow and support our organization. With you it is not possible.
Kind regards and heartfelt thanks,
Roy, the riders & staff at LUX