U.S. National Road Championships 
LUX/Sideshow p/b Specialized had a hugely successful week at this years U.S. National Road Championships held in Hagerstown, Maryland.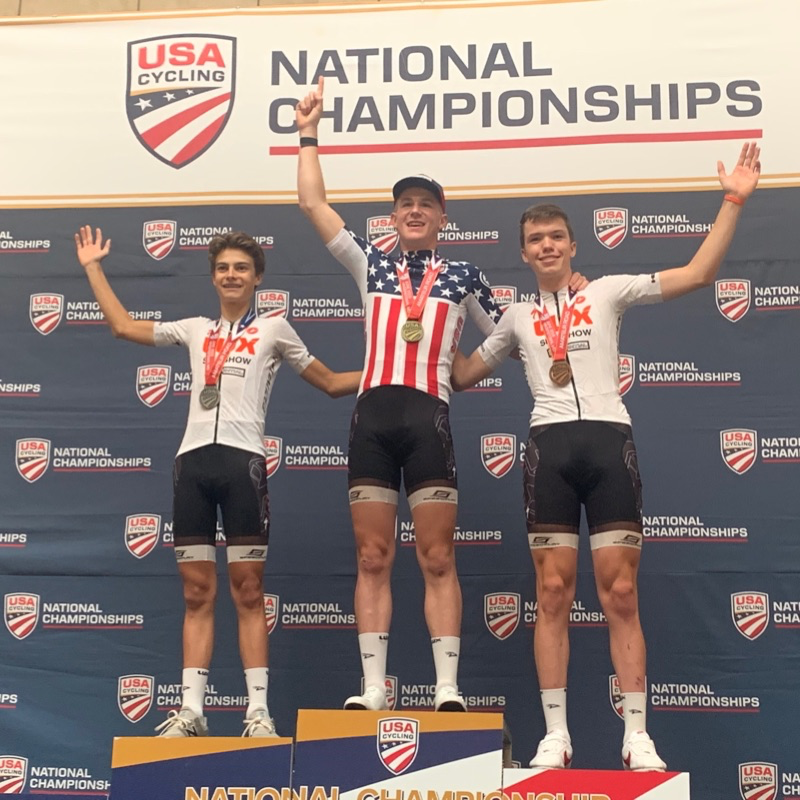 Our men dominated all events opening with a sweep of the podium in the 17-18 Time Trial with Quinn Simmons 1st, Matthew Riccitello 2nd, Michael Garrison 3rd, Jared Scott 6th, Seth Callahan 7th, and Logan McLain 9th.
---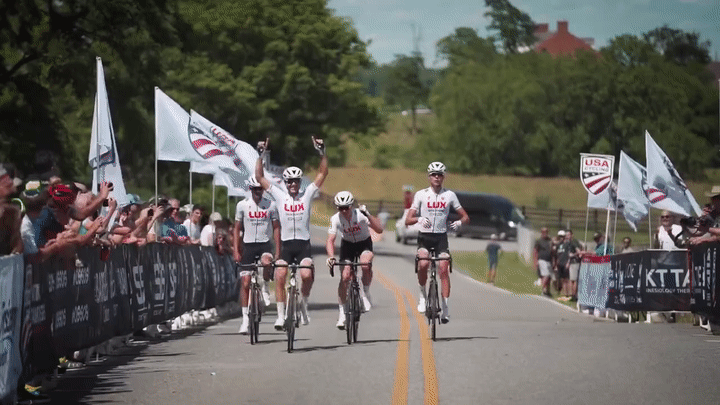 In the Road Race our guys showed advanced tactical understanding and fitness, establishing the first breakaway of the day and then bridging riders to form a 5 man break with 4 LUX riders which went to the line to take the top 4 spots.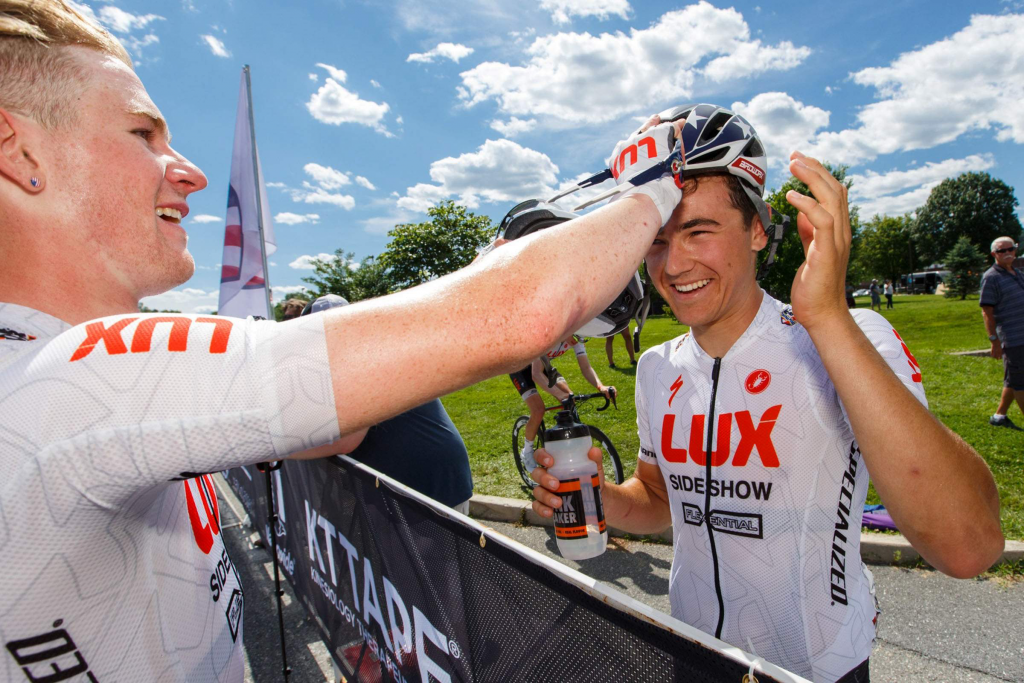 The final result had Gianni Lamperti 1st, Seth Callahan 2nd, Logan McLain 3rd, Jared Scott 4th, Quinn Simmons 6th, Micheal Garrison 9th,Matthew Riccitello 10th, Kyle Chromy 11th and Luke Lamperti 13th. All 9 LUX team members finishing in the top 13.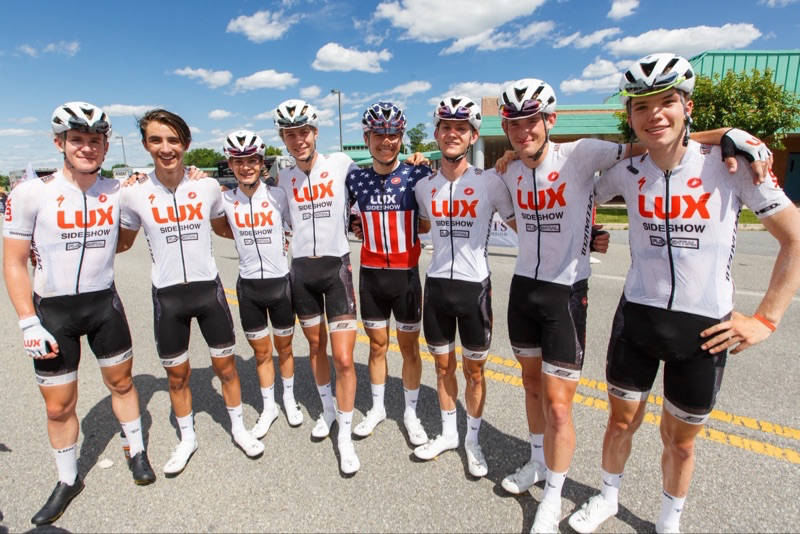 In the criterium the guys were in every break, but on the last lap the field came back together. But the LUX boys would rise to the occasion once more with Quinn taking the bunch sprint ahead of Luke Lamperti. And then it was official: 3 for 3 in National Titles!
---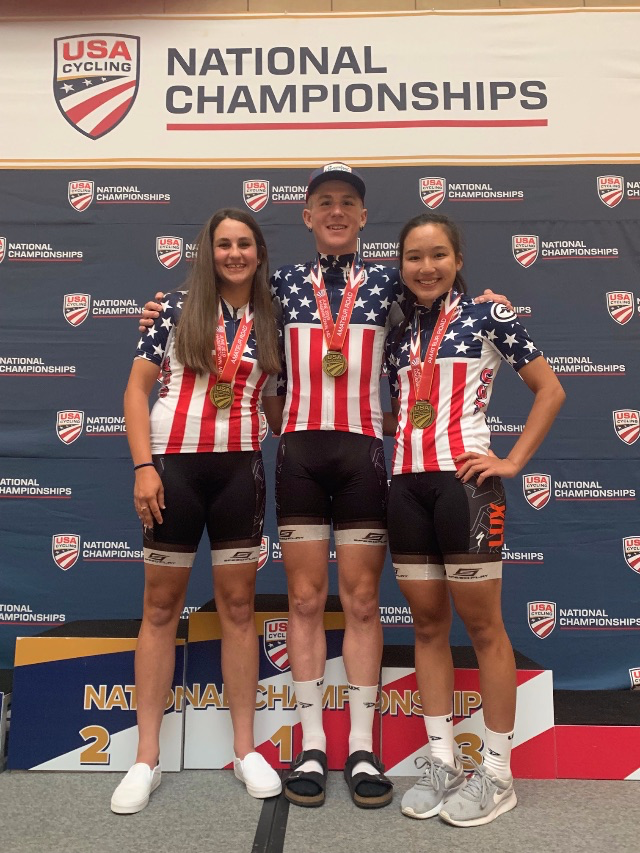 Our women raced two age groups. Our development rider, Lilly McLeod won both the 13-14 Time Trial and Criterium, while a crash in the Road Race had her riding alone in 6th. In the Junior 17-18 Women's race, Zoe Ta-Perez took the win in the time trial, Ava Sykes took 2nd in the Criterium and Jane Tullis took 3rd in the road race.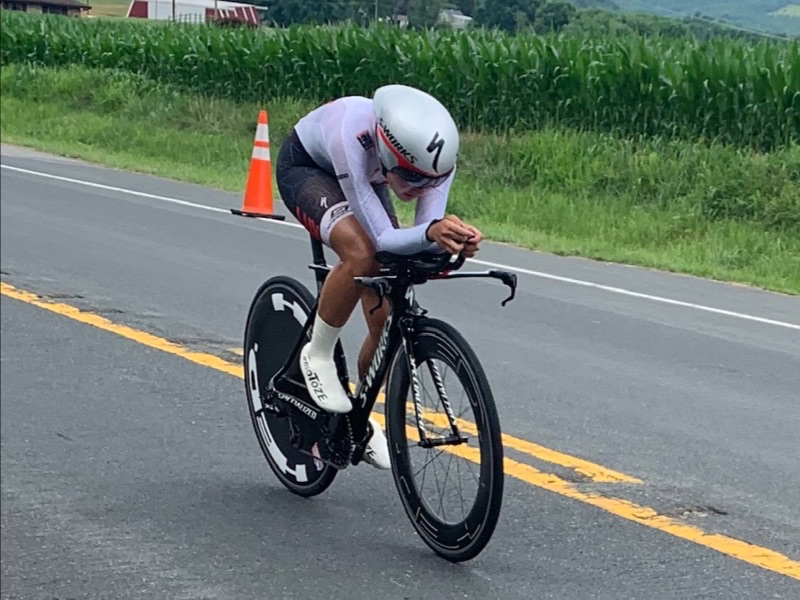 ---
Year after year we have refined our program so that the team would shine at the biggest events. This was our most successful and dominant showing at the US National Championships in the history of the team: six National Championship Jerseys, and seven other medals, an impressive and rewarding week of racing.
Weeks like this can also serve as a reminder that this is not an individual sport. The basis of our team success comes from being able to afford to give our riders a large number of quality stage race days, the fantastic corporate support we receive, and the mechanical and gear support we receive to compete anywhere, in any conditions, and at any level. This would not be possible without all of our dedicated and generous corporate sponsors and patrons. One of the best ways the LUX team can say 'Thanks' is to perform at our best when it counts most. So this past week was a big 'Thank You' to everyone who has believed in us. But we also remain full of gratitude for our future opportunities, so let's keep racing.
Sincerely,
Roy Knickman
---
Check out some other headlines from the race:
LUX foursome dominates men's 17-18 road race by Aaron Lighter (Herald-Mail Media)
SIMMONS SWEEP: Durango brothers claim criterium national championships by John Livingston (Durango Herald)
Aevolo, Lux dominate USA amateur men's road nationals (VeloNews)