U.S. National Team results
For the last 3 weeks riders from LUX / Sideshow p/b Specialized have been in Europe racing at a number of events representing the U.S. National Team. The opening events were held in Limburg, Holland where Jared Scott earned 1st place with Luke Lamperti in 2nd and Quinn Simmons in 4th.
---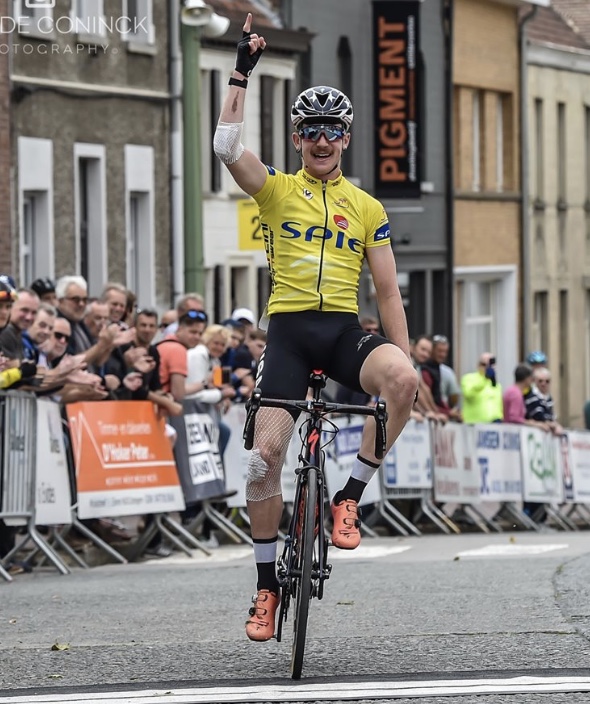 The next race was the UCI 2.1 stage race, Internationale Driedaagse van Axel Juniors, in Holland. Quinn and the guys dominated the competition scoring Team USA the win. Quinn Simmons won stage 1, stage 2, stage 4 and the overall GC not to mention the Leader jersey, Points jersey, Sprint jersey and Combination jersey. Michael Garrison earned 3rd place during stage 2 and 4th overall while Luke Lamperti earned 3rd in stage 3.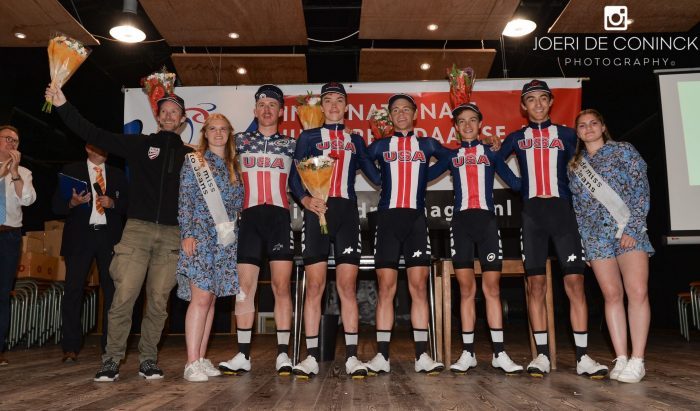 With three days of recuperation the junior men began Pays de Vaud, a Nations Cup stage race in Switzerland. The guys opened with a solid prologue TT with Quinn in 4th, Jared in 9th, Matthew in 10th and Michael in 11th. Stage 2 saw Quinn in 5th on the hill top finish. Stage 3 had Quinn flatting late taking him out of his top 3 GC position, but Matthew was able to pull a 6th place finish, moving to 7th on GC. In stage 4, Quinn showed his potential yet again, winning the TT with Michael Garrison close behind in 7thand Matthew Riccitello in 9th. The final stage saw Quinn attack from the gun, taking all hot spots and KOMs, earning the green Points jersey and moving to second in the KOM. Eventually his move was brought back and Luke carried the flag for the team taking 2nd in a very close bunch sprint. Matthew ended up the best U.S. rider in 7th on GC and 2nd in the young rider competition with team USA winning the team competition.
---
Pro 1 Cascade Cycling Classic
Back in the U.S., the men's team (Logan McLain, Kyle Chromy & Gianni Lamperti) and the women's team (Jane Tullis, Maddie Woolley & Petra Schmidtmann) used the Pro 1 Cascade Cycling Classic event in Oregon as their last big event before Road Nationals. The guys raced well with top 20 finishes. The women's mentor/guest U-23 rider Clara Honsinger earned the Best Younger Rider Jersey finishing 4th on GC and taking 2nd on the final stage.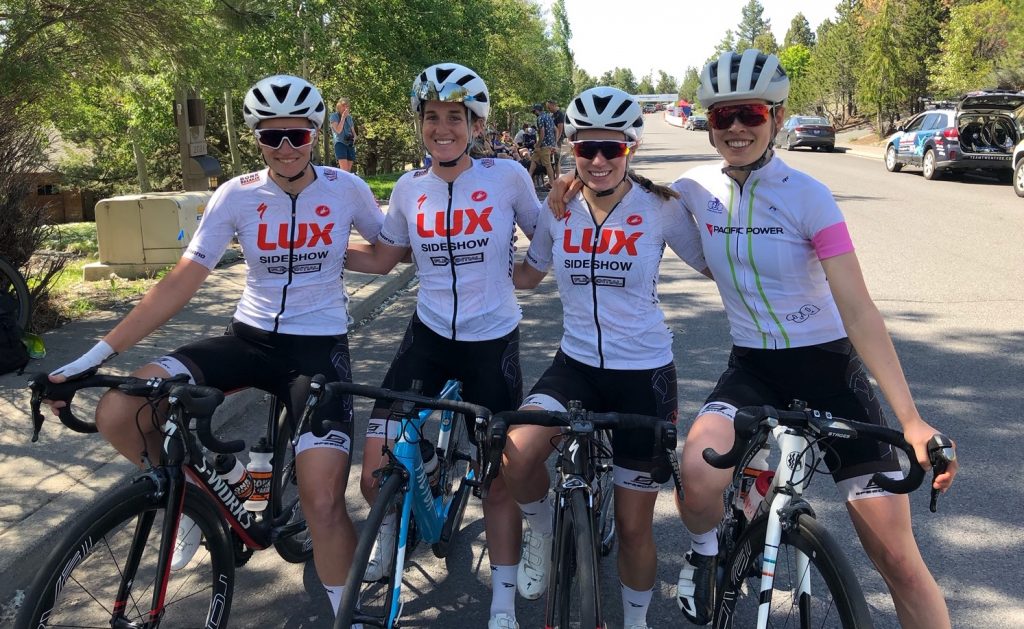 ---
On the track, Kayla Hankins won the Worlds Team Qualifier in Pennsylvania in the Match Sprints and Team Sprint while Zoe Ta-Perez rode to a 3rd place in the Omnium.
Next up is the U.S. National Road Championships follow by the Tour of Ireland and L'Abitibi (6 day Canadian UCI Nations Cup stage race).
---
Thank You
Thank you again to all who follow and support the LUX/Sideshow p/b Specialized Teams.