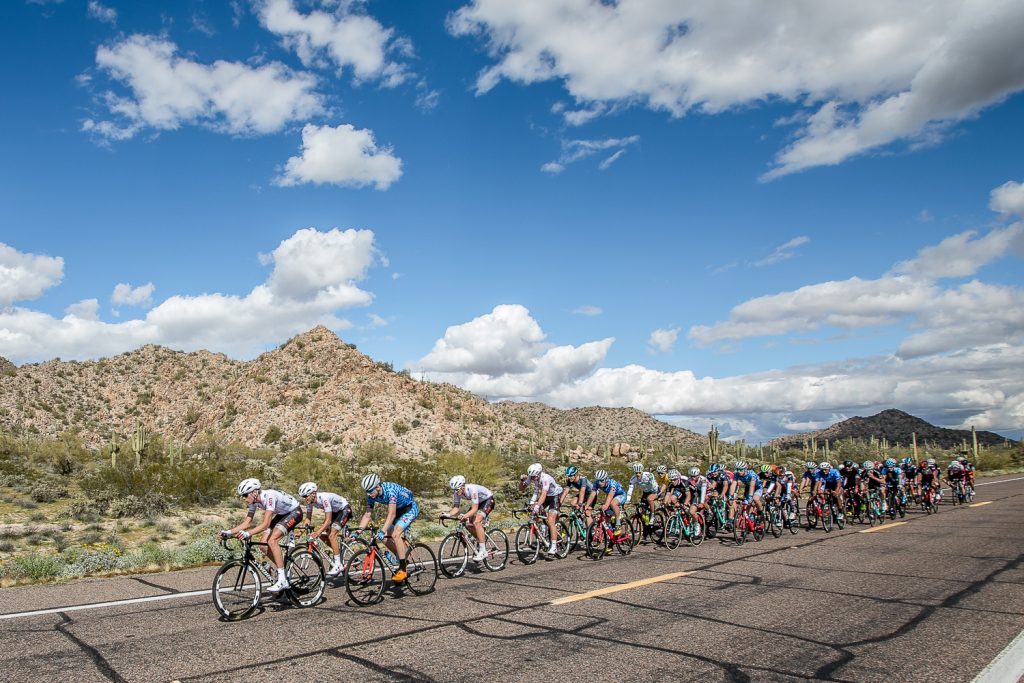 Setting the Stage
This past weekend fifteen riders from the LUX/Sideshow p/b Specialized team kicked off their 2019 racing season at the Valley of the Sun Stage Race near Phoenix, Arizona. During the 3-day event, seven riders competed in the Men's Junior 17-18 race with three riders in Men's Pro 1 race and five women in the Women's Pro 1-2 race.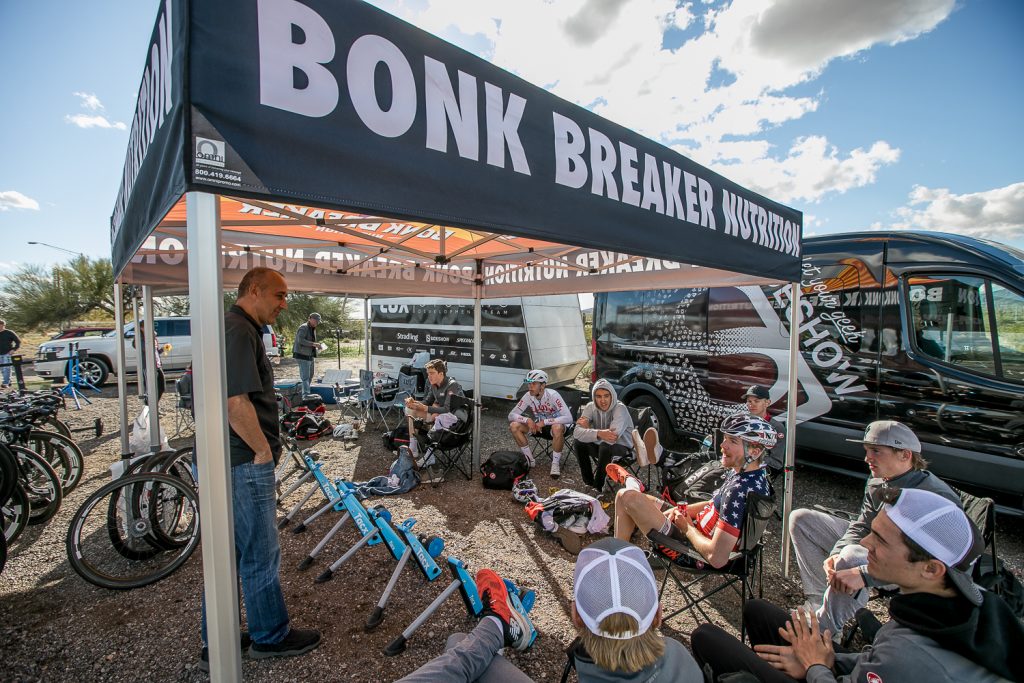 On Day One of the Men's Junior Time Trial, the team did not disappoint with Matthew Riccitello winning 1st place (breaking LUX alumni Brandon McNulty's course record), Jared Scott earning 2nd, Seth Callahan in 3rd, Nolan Jenkins in 4th and Logan McLain 6th. In the Men's Pro Time Trial, Quinn Simmons earned a 4th place finish with Michael Garrison in 12th. And in the Women's Pro 1-2 Time Trial race Zoe Ta-Perez was the top finisher in 16th place.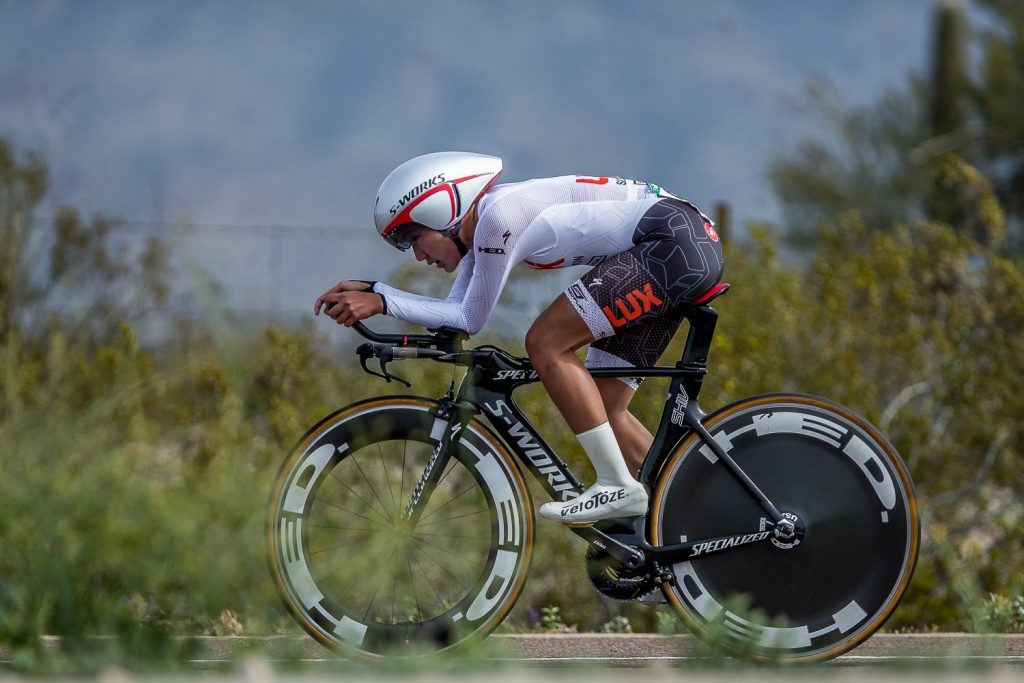 On Day 2, in the Men's Men's Junior road race, Riccitello crashed out. However, with unity and teamwork, Jared was able to take the leadership role and defend the lead helping Seth and Nolan earn 1st and 2nd place, respectively.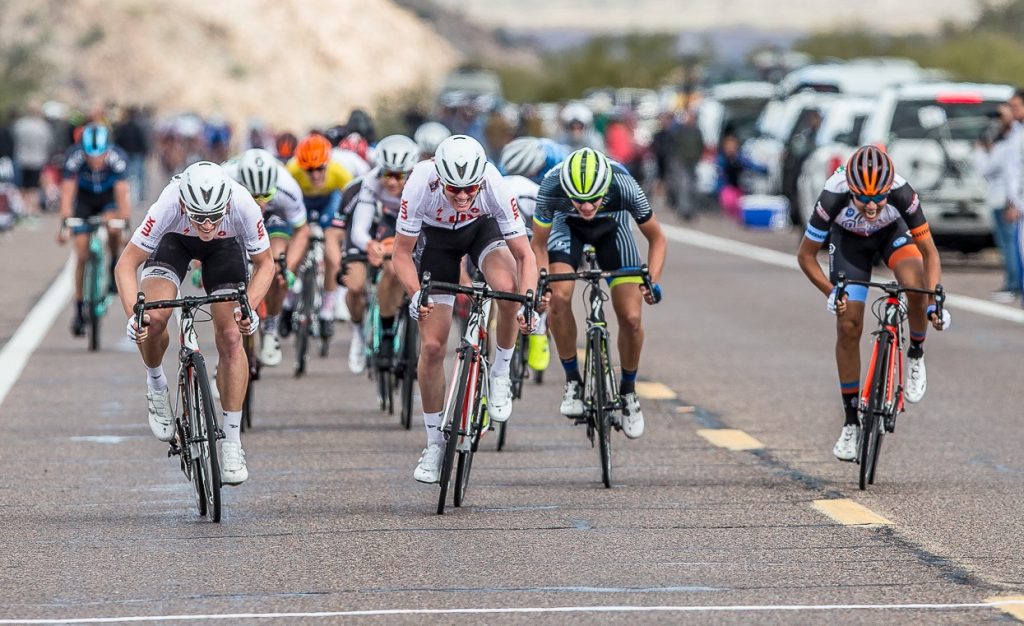 In the Men's Pro road race, Quinn was in a 25 man break from mile 2, which lead to Quinn and Michael Hernadez (Aevolo) to ride away from that group looking for the win. Unfortunately they were brought back by the the field with 2 miles to go, but clever riding by Luke Lamperti saw him sprint to a 4th place finish for LUX.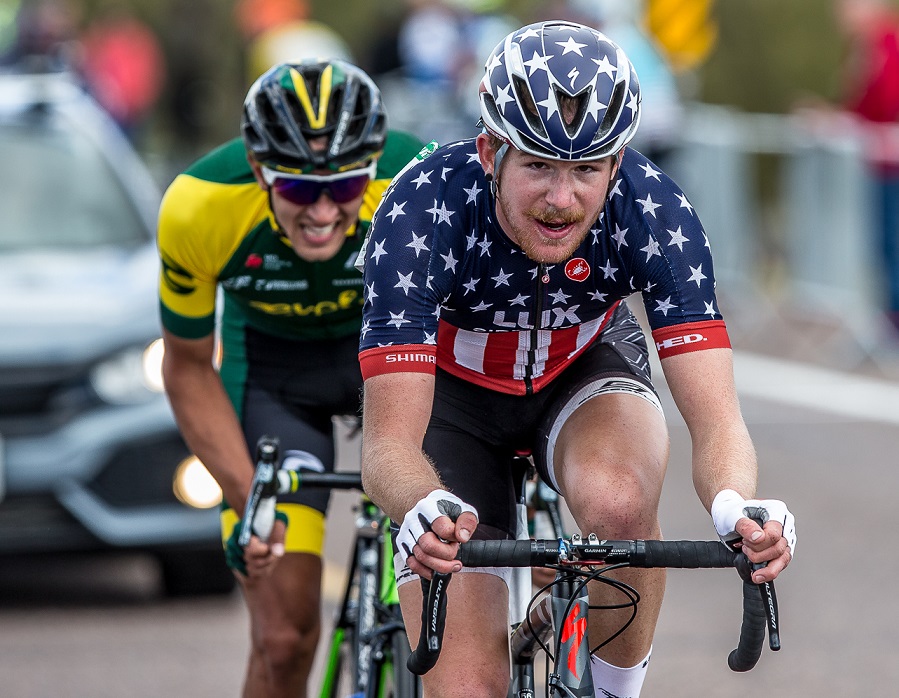 In the Women's Pro 1-2 road race, the girls also rode in a few breakaways, but team Twenty20 contained the race and insured a bunch sprint–Gabrielle Lehnert led the women with an 8th place finish.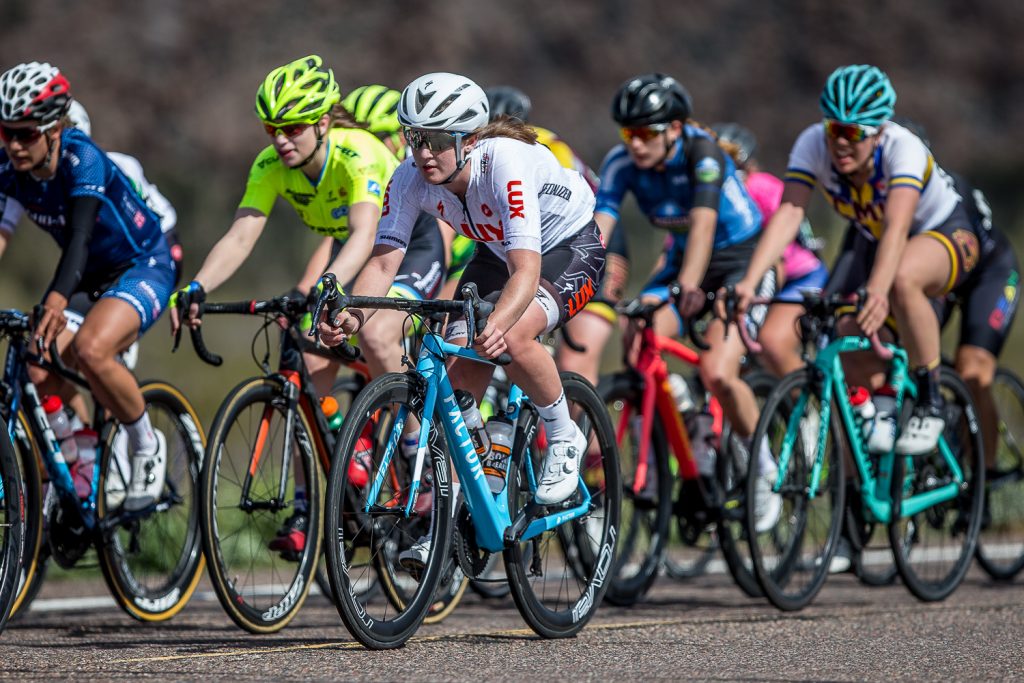 On Day Three, the Junior Men's Criterium was uneventful with LUX riding the front from start to finish defending Jared's lead while Seth still had the legs to sprint to a 2nd place finish. And in the Men's Pro Criterium, Quinn and Luke took all but one prime. Quinn performed a last lap attack that was brought back at 200 meters, where Luke was able to close the gap and keep a LUX jersey up front earning a 5th place finish. And in the Women's Pro 1-2 Criterium, Ava Sykes was the top LUX finisher in 21st place.
The Individual GC Final resulted in LUX sweeping the Junior Men's GC podium–Jared with 1st, Seth with 2nd and Nolan with 3rd.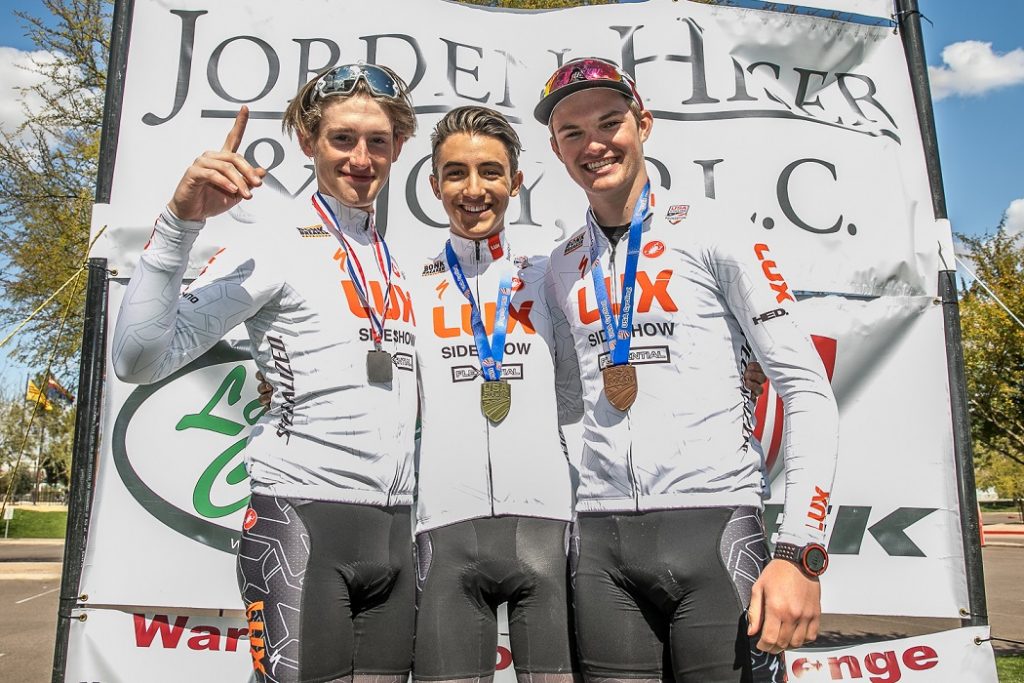 Quinn showed his ability taking 4th overall in the Pro race and Zoe represented well with a 15th place on GC.
It is a large undertaking to support Junior Men and Women in three categories and we thank our partners/donors that have laid the foundation for this strong showing in our first race of the season.
Thank You
A special thanks to our volunteers, mechanics, mentors, and coaches who make it possible for the young people we serve to personally experience the challenges and rewards of bike racing. On behalf of the staff and riders, we would also like to extend our sincere appreciation to our sponsors, without whom our season would not be possible. We are continually inspired by the dedication to the sport of cycling and the generosity extended toward the LUX Team by our amazing sponsors.