Last weekend the men and women of LUX attended the 2nd Junior National Team Selection event, Tour of the Southern Highlands held outside of Atlanta, Georgia.
Tour of the Southern Highlands
The men absolutely dominated the junior race from start to finish taking the top 7 places in the overall and a sweep of the podium on each stage. Michael Garrison opened with a win in the Time Trial, beating all Professional Men's times for the day. That win was part of a 7 rider sweep of the top spots in the TT.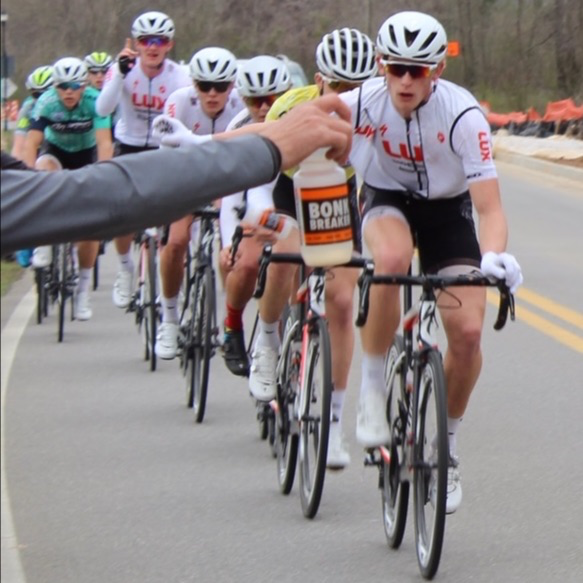 There were 3 races after the Time Trial and the LUX boys never let up. Luke Lamperti won the night criterium. Logan McLain won the circuit race. Gianni Lamperti won the road race, leading the team to the finish line with the entire team in tow – the LUX boys sweeping the first 7 spots.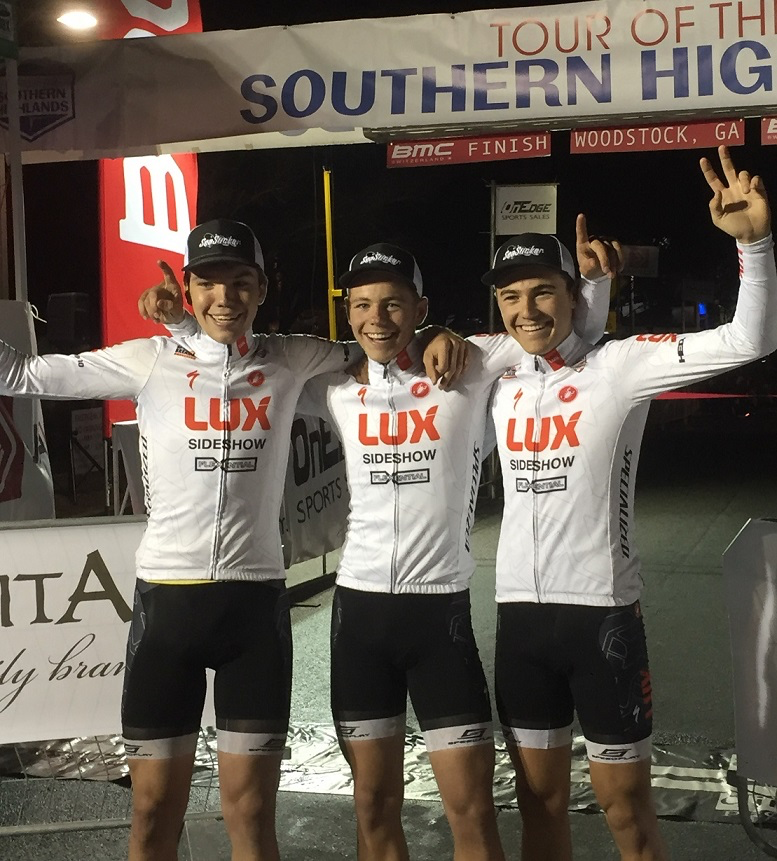 With that win, Michael Garrison came home with the yellow Leader's Jersey, Luke Lamperti the Sprint Jersey and Kyle Chromy the Mountain Jersey. This was the most dominant performance for the team in our history and a testament to their early season preparation, their dedication to the team, and the strength of the program we have developed.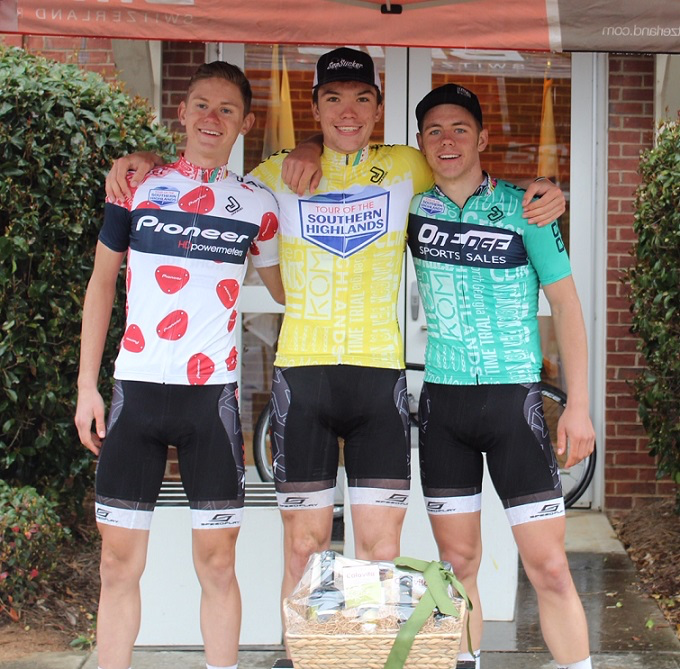 The women had a more difficult task racing in the Pro 1-2-3 Elite race; however, they raced extremely well putting three riders in the top 10 in the Time Trial, with Zoe Ta-Perez leading the team with her 4th place finish in the Criterium, 5th in the Time Trial and 6th overall. Ava Sykes and Jane Tullis also had top 5 finishes with Ava and Jane 4th and 5th in the Circuit race. The final days 75 mile road race saw Zoe, Ava and Gabrielle make the front group which locked up their win in the Team Competition. This is a great accomplishment for our start up Junior Women's program.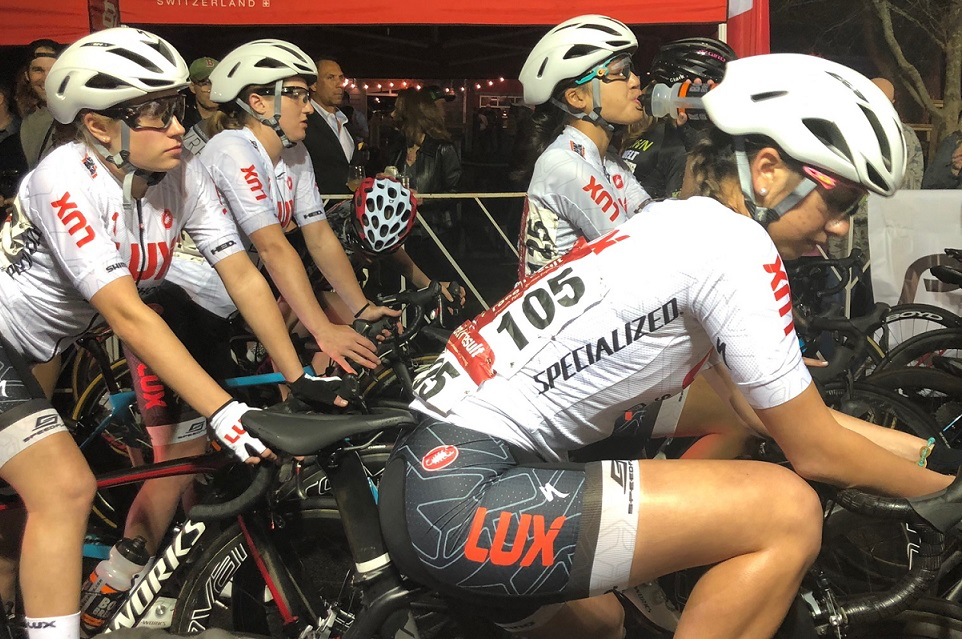 Tuscon Bicycle Classic
Also racing last weekend, this time in the south west, were Quinn Simmons and Mathew Riccitello. They were at the 
Tucson Bicycle Classic 
in Arizona, racing the Pro Men's race. Quinn and Matthew opened the race with a 5
th 
and 9
th 
place in the Time Trial with Quinn having a 4
th 
place finish in the Road Race. The boys rode aggressively in the highly competitive races with Quinn and Matthew finishing 5
th 
and 10
th 
overall in General Classification. 
Thank you to all the sponsors and supporters of our program. We're off to an amazing start to the season, all of it possible because of the guidance and generosity of so many.